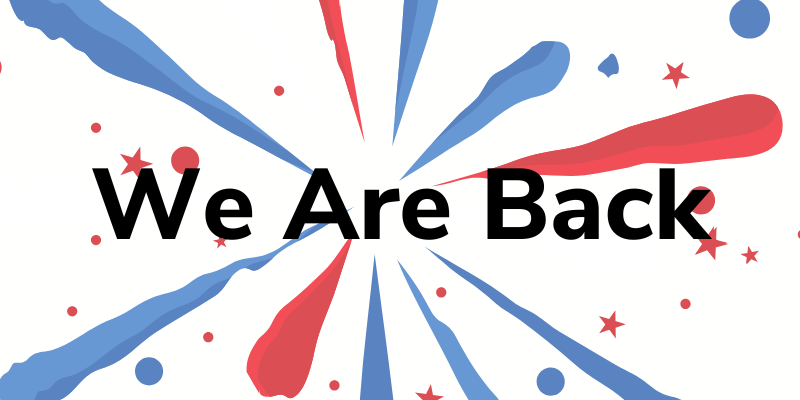 Dear Zotter Fans and Chocolate Lovers,
Three weeks ago today, we were sitting in closets, under stairways, in bathtubs, cars – trying to be as safe as possible from Hurricane Ian. It was absolutely terrifying, and we were hoping this nightmare might end. It was a long, terrible day for us – because this storm moved very slowly and left destruction everywhere.
When we went out of our homes the next day, we started slowly to realize that this would be a long road to recovery. Luckily – all of us in the Zotter Team are safe, healthy, and unharmed. We are lucky that our homes are livable and weren't displaced as so many others in our area.
Our landlord did a fantastic job supporting us and quickly getting the minimum needed repairs done. We can't even express how happy we are that this process went faster than we thought. Our team cleared the warehouse, and we got a new shipment in today. It's a partial shipment. Please bear with us if your favorite bar is not available right now. We should be fully stocked again in about three weeks from now. Today's delivery is one that was planned to arrive before the hurricane, and we were able to stop it and place it on hold to avoid an even greater loss.
We want to thank everyone who reached out to us during this time. To everyone who donated to our GoFundMe to keep Payroll going. To the Zotter Family, who supports us and helps us to get back on our feet. To our landlord who helped us a big way in repairing the damage quickly. To the Linemen that gave us Electricity back. To Norman Love, who offered us space at his facility in case we won't be able to get back up and running for the Holidays. To everyone who placed orders in the past and as soon as we reopened the Advent Calendar Preorders last week.
Now we can start to get into the Holiday Season and hope our chocolate spreads joy and fun for everyone who follows us! We couldn't be more grateful for this day – and we will fully recover from this!
Below is a list of chocolates we have back for now:
Hand-scooped
16011 For Angels (new)
16019 "Happy Birthday"
16036 Crackling Christmas
16122 Praline Variation (new)
16177 Apple Pie
16202 Saffron and Pistachios
16226 Orange Marzipan
16268 Cognac + Coffee
16273 French White Nougat
16278 Wild Berries with Vanilla
16283 For the Most Amazing Mom Ever!
16290 Merry Christmas
16291 Marzipan Angel
16326 Very Berry
16334 Holy Night – Burning Bright
16356 Currant'n'Chili
16370 Coffee Toffee
16427 Oh Thou Joyful Day
16446 Blueberries on Lemon Cream (new)
16463 Sweet Christmas Greetings
16485 Coconut Marzipan
16500 Yuzu Citrus
16502 Tiramisu
16506 Boozy Chocolate Mousse
16507 Salted Caramel
16510 Amarena Cherry
16520 Lime and Passionfruit
16545 Dark Chocolate Mousse
16547 Port Wine & Figs (might come online tomorrow, we need double check stock on this)
16553 Chocolate Banana "Madagascar" (new project)
16558 Heavenly Delight
16626 Brown Butter Toffee (new)
16629 Poppy Seed & Cherry (new)
16633 Sun Flower & Golden Cherry (new)
16634 Vanilla (new)
Labooko
20161 Christmas Magic
20173 Quiet and Unnoticed (White chocolate and Caramel bar)
20418 Bolivia 90%
20426 62% Dominican Republic (new)
20470 Milk chocolate 70% "dark style" nosugar
20482 Belize 72% "Special"
20490 CONTEST: Ecuador 50% & Nicaragua 50%
20553 Togo 68%
20584 75% Tanzania
20618 72% Opus 2022 (new)
Squaring The Circle
18609 Coconut-Caramel with Coconut Blossom Sugar
Balleros
19004 Cashew
19027 Sour Cherries
19045 Pistachios in Almond Nougat
19077 Colorful Pumpkin Seeds
19079 Macadamia in Blackcurrant
Cheery + Nuts
25850 Strawberry + Cashew
25852 Caramel + Peanut
25855 Cranberry + Hemp
25857 Lemon + Pecan
25861 Nut Cracker (new)
In•Fusion
18650 Passion Fruit + Orange in Cacao
Drinking Chocolate
21009 BitterClassic
21413 Caramel
Classic
18560 Crunchy Caramel
Quick update regarding the Advent Calendar Preorders:
The preorder timeframe ended on October 16th at noon. Since then we placed the final order in Austria and we are working on getting them in as soon as possible. The originally projected shipping time frame was the 2nd week of November or maybe a bit sooner than that. For those who missed the deadline, please note that we will get a handful more than originally planned. So, there will be a possibility to order some in November. We will announce this as soon as they will be online. There will be limited availability. Please understand, that we can't accept orders via email, chat message or Social Media comments.
You could also go here and join the wait list and you will get a notification as soon as those few are available to be ordered.